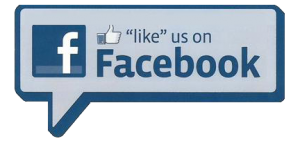 Search for a used car from the one of South Jersey's largest used car inventories. We have a large selection of used cars, trucks, SUV's, mini-vans, crossovers, coupes and convertibles for sale in the New Jersey, Philadelphia and Delaware regions. At NicerCars.com you will find the hundreds used cars for sale in the South Jersey region, and buying a used car has never been easier. Find the used car you would like on our used car website, schedule an appointment online or give us a call and we'll make sure the vehicle is waiting for you when you arrive at our Maple Shade dealership. Schedule an appointment.

Certified Pre-Owned Used Cars for Sale Maple Shade, New Jersey 08052

You'll find a great selection of used cars from: Honda, Ford, Toyota, Jeep, Mercedes, Nissan, Chevrolet and many more; Certified used cars, trucks, SUV's, crossovers and mini-vans are also available.



Used Cars under $10,000 $12,000 $15,000 & $20,000 in Maple Shade, New Jersey 08052

If you are looking for used cars under $10,000 then take a look at the best used cars under $10,000 in New Jersey, Delaware, Pennsylvania and New York available right here 24/7. We stock many cheap, used cars, pickup trucks and SUV's on our used car lot in NJ that are under $10K. Not everyone wants to spend $12,000, $15,000 or $20,000 for a used car and we know that. In our inventory of used cars under $10K, we try to stock something for every budget and taste. Check our used cars under $10,000 often because the inventory is updated daily with new inventory.

 


Used Car Dealer in Maple Shade, New Jersey 08052

Whether you live in Cherry Hill, Mount Laurel, Trenton, Marlton, Woodbury, Turnersville, or anywhere in between, we're the place for the best used cars in NJ. You have a lot of choices when you want to search and buy a used car in NJ and the Philadelphia, PA. area, so we're making it as easy as possible for you to search our used car dealership in South Jersey, which are full of the best used cars for sale in New Jersey, and get the information and used car prices online so that you don't have to drive around for hours trying to find the best used vehicle you want at the right price. Find that perfect used Hyundai Elantra, Nissan Altima, BMW 3 Series, Ford Explorer, Chevrolet Tahoe, Honda Accord or Civic, Toyota Camry, Ford F-150, Infiniti G35/G37, Dodge Ram 1500, Jeep Wrangler or any one of the well-priced used cars and pickup trucks we sell today!

 


Used Car Financing in Maple Shade, New Jersey 08052

Finance through us, we can in most cases help first time car buyers and customers with not so perfect credit buy a used car, truck or SUV. Though we are not like Buy Here Pay Here used car dealer in NJ, we deal with many banks and auto finance companies that are willing to work with first time car buyers and customers with not so great auto credit scores. Let our team of used car financing experts help you purchase the used car, truck or SUV you want.

 

Maple Shade, New Jersey's Used Car Dealer on RT 38

At the NicerCars.com we are committed to offering the best used cars for sale in NJ from our network of car dealerships. Offering anything from high-end pre-owned vehicles to affordable used cars for sale in NJ, we have a cars, trucks, SUVs & crossovers for every taste and budget. The used cars and trucks for sale on our website may also be seen on some of the most  popular local, regional and national used car classified websites like; Auto Shopper, Auto Trader, Craigslist Used Cars, Car Finder, Cars.com, Cars Direct, Dealer Rater, LemonFree.com, SouthJersey.com, Vast.com, Just Good Cars, Edmunds and many more used cars websites.